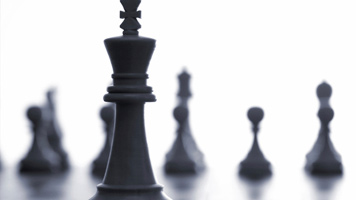 Download our Capability Statement
Our dispute resolution and litigation team act for large and small to medium organisations in a wide range of industries.
We understand that disputes can disrupt our clients' lives and divert valuable resources from the core activities of their businesses. For this reason, at the start of any dispute we provide our clients with a prompt and thorough assessment of their position and then recommend a strategy to minimise their risks and provide a cost effective, timely and commercially acceptable resolution to their dispute.
Years of experience acting in highly complex commercial cases has shown us that litigation can be costly and time consuming and doesn't always deliver the optimal outcomes that the parties may be seeking. Accordingly we look for the best solution for our clients whether it be through negotiation, conciliation, mediation or arbitration.
When litigation is necessary, our specialists understand the intricacies of the Court processes and advise our clients on litigation strategies that will deliver optimal outcomes.
At all times we work collaboratively with our clients to manage their legal costs, and the impact of the dispute on their businesses. We focus on getting to the core of the issues in any dispute and achieving commercial outcomes quickly and cost effectively, wherever possible.
Our expertise and experience
Our dispute resolution and litigation specialists have extensive experience in the full range of disputes that arise in a commercial context including:
Alternative dispute resolution
Banking and finance
Building and construction
Commercial and contract
Competition and consumer law
Corporations law proceedings and advising directors and shareholders
Defamation
Property, development and environment and planning
Insolvency and reconstruction related litigation
Partnership and joint ventures
Securities recovery and enforcement, including personal property securities
Strata Title disputes
Technology and intellectual property
Trusts
Specialist debt recovery team
We also have a dedicated specialist debt recovery team providing cost effective and efficient recovery services to our clients. Our firm works closely with a number of specialist debt recovery companies to provide a complete solution to our clients.
Matters
Advising and acting for a national supermarket chain on a strategy to rationalise a portfolio of retail stores, including the management and resolution of a range of commercial leasing disputes and associated litigation.
Acting for and advising a large group of claimants in a complex dispute with a big four bank. The claims arose out of a failed investment scheme and were successfully resolved through direct negotiation on behalf of our clients with the bank.
Conducting on an ongoing basis all dispute and litigation work for Australia and New Zealand's largest non-bank owned stock broking firm.
Acting for a major developer and builder in Supreme Court construction proceedings brought by an owners' corporation alleging building defects and non-compliance with the relevant building regulations, including cross claims against the project certifier.
Acting for Australia's leading wholesale distribution and marketing company in relation to a range of property and leasing disputes.
Acting for the former director of an international investment research firm in minority shareholder oppression proceedings brought against the company in the Supreme Court. The proceedings were ultimately resolved on the basis of a significant payment to our client.
Acting in multiple recovery proceedings on behalf of a major asset leaseback financier against defaulting clients and associated security providers.
Acting for Australia's leading designers and fabricators of stainless steel tanks and vessels in a major product liability claim.
Conducting all NSW recovery work for a national debt recovery company on behalf of leading organisations such as Coca Cola Amatil, Coates Hire and OneSteel and professional service firms such as King & Wood Mallesons, Herbert Smith Freehills and Ashurst.